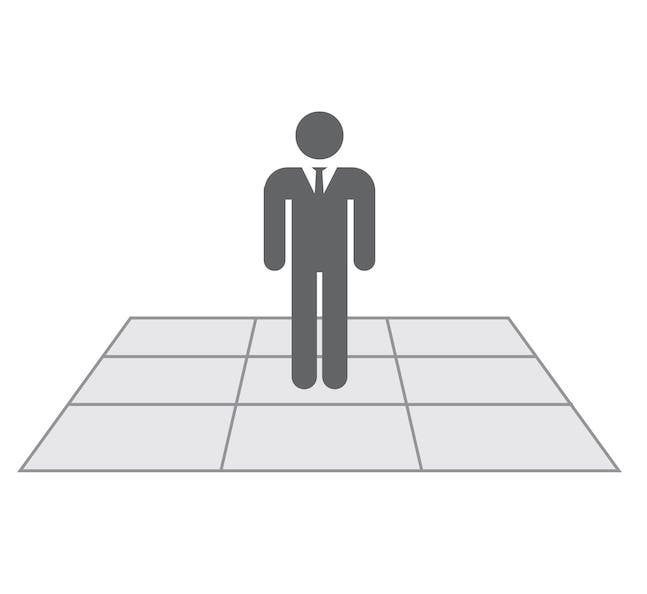 Space only:
SGD 670 per m2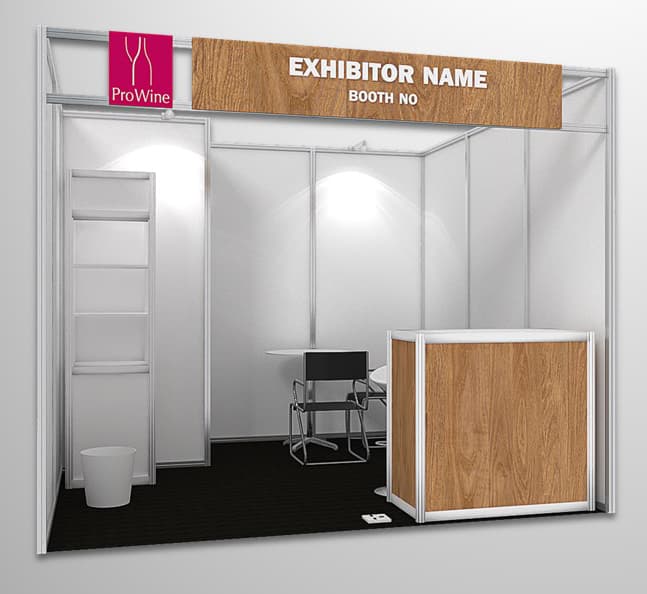 Walk on Stand:
SGD 770 per m2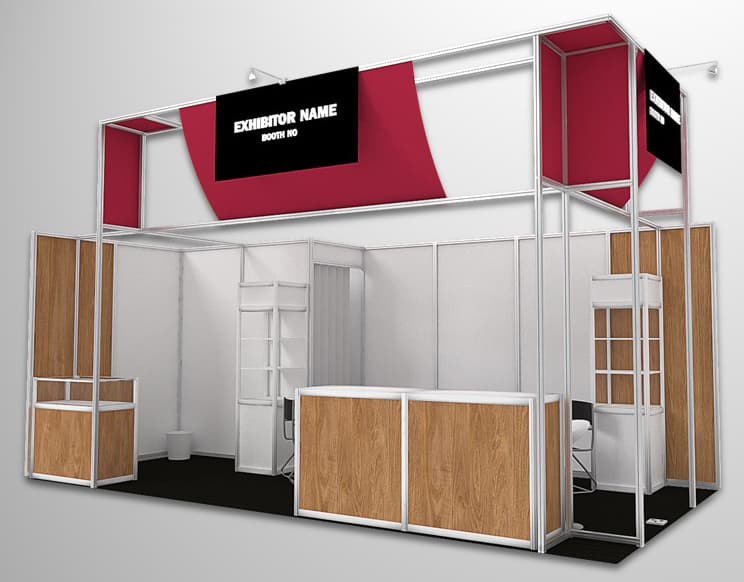 Premium Stand:
SGD 790 per m2
All net rates quoted in Singapore Dollars. Prevailing & additional charges apply where applicable.
*Walk on & Premium Stand packages come with carpet and fascia with company's name. 3 options for carpet colour – earth, black or burgundy red. No financial credit will be given for any package item not utilised. Visuals are for illustration purposes and are subject to change.
Kindly note that that there is a mandatory Event Service Fee of SGD 700 or USD 520.00 to be added on to each exhibiting company.
This includes registration, online directory, matchmaking services and 12-month subscription for Informa Market's Food & Hospitality Digital Community Platform, Saladplate.
Furniture & Electrical Entitlement
| Walk on stand area in m2 | 6 | 9 | 12 | 15 | 18 |
| --- | --- | --- | --- | --- | --- |
| Information Counter (1000 mm high) | 1 | 1 | 1 | 1 | 2 |
| Round Table | - | 1 | 1 | 1 | 2 |
| Easy Chair | - | 2 | 2 | 3 | 4 |
| Tall Glass showcase | - | 1 | 1 | 1 | 2 |
| Bar Stool | 1 | 1 | 2 | 2 | 2 |
| Lockable store room with storage shelves m2 | 1 | 1 | 1 | 1 | 2 |
| Wastepaper Basket | 1 | 1 | 1 | 1 | 2 |
| 13Amp Socket | 1 | 1 | 1 | 1 | 2 |
| 100W Arm Spotlight | 2 | 2 | 3 | 3 | 4 |
Package comes with carpet and fascia with company's name
| Premium stand area in m2 | 18 | 24 | 30 | 36 |
| --- | --- | --- | --- | --- |
| Information Counter (1000 mm high) | 2 | 2 | 3 | 3 |
| Round Table | 2 | 2 | 2 | 2 |
| Easy Chair | 4 | 4 | 6 | 6 |
| Tall Glass showcase | 2 | 2 | 3 | 3 |
| Bar Stool | 2 | 2 | 3 | 3 |
| Lockable store room with storage shelves m2 | 2 | 2 | 2 | 2 |
| Wastepaper Basket | 1 | 2 | 2 | 3 |
| 13Amp Socket | 2 | 2 | 3 | 4 |
| 100W Arm Spotlight | 2 | 3 | 4 | 4 |
| Low glass showcase | 1 | 1 | 2 | 2 |
Package comes with carpet and fascia with company's name