IMPORTANT NOTE
Only fully vaccinated attendees will be allowed to enter the Singapore EXPO, and proof of vaccination status will be required to gain entry Overseas visitors are required to download the TraceTogether App and scan the QR code at the Singapore EXPO entrance to facilitate contact tracing.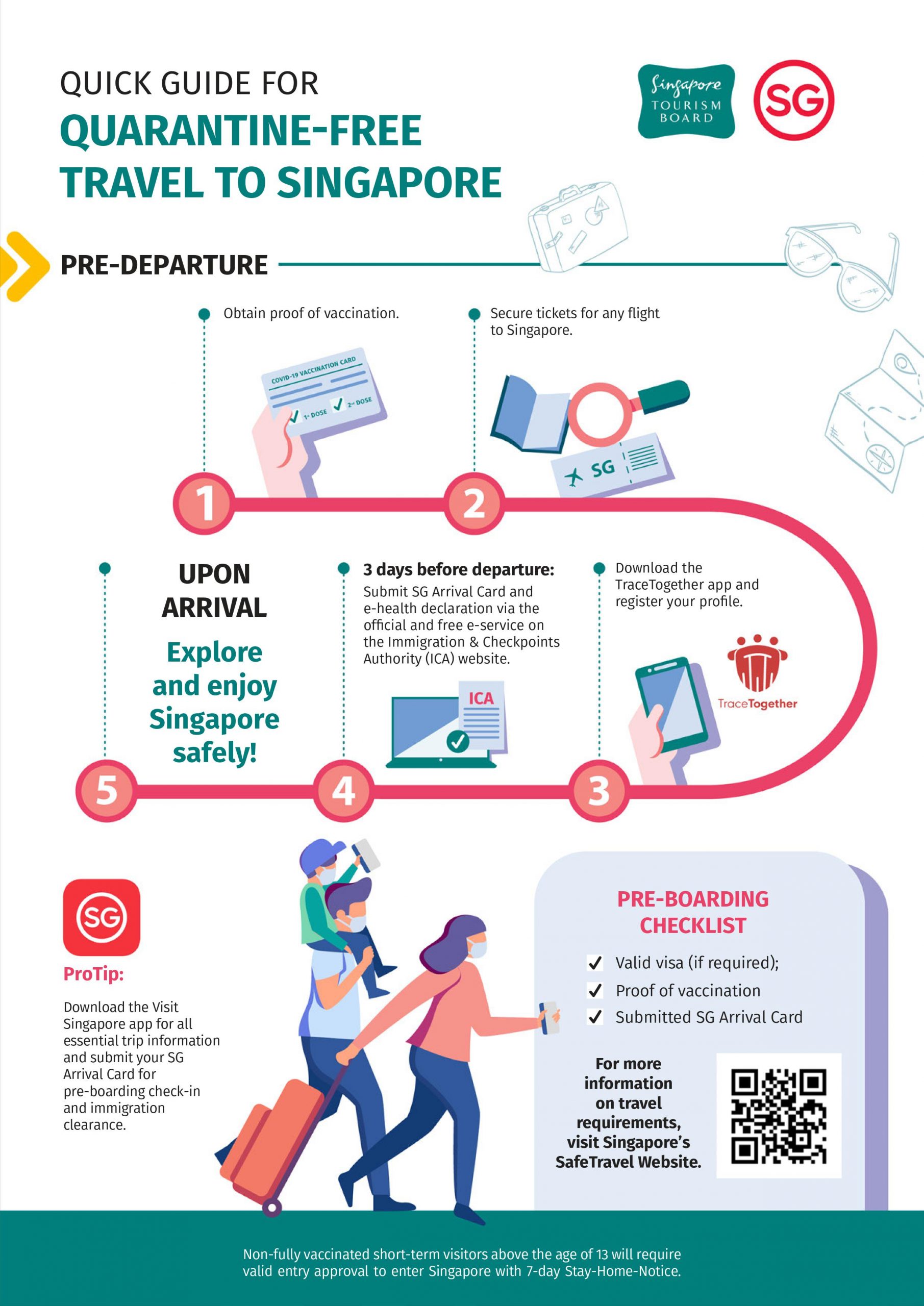 This checklist is for all travellers, including Singapore Citizens or Permanent Residents, entering Singapore from any country/region via air, land, or sea, and are fully vaccinated with WHO EUL COVID-19 vaccines;*
*To be considered fully vaccinated, travellers must have taken at least one dose of CanSinoBIO/Convidecia or Janssen/J&J, or at least 2 doses of AstraZeneca, Covaxin, Moderna/Spikevax, Covishield, Novavax/Covovax/Nuvaxovid, Pfizer/BioNTech/COMIRNATY, Sinovac or Sinopharm. Mixed doses and boosters using these WHO EUL vaccines, and vaccination with recovery are also acceptable.
Step 1
Prepare proof of vaccination and/or Obtain additional entry documents (if required)
Step 2
Secure tickets for any flight to Singapore
Step 3
Download the TraceTogether app and register your profile
Step 4
Fill SG Arrival Card up to 3 days before arrival
Step 5
Comply with local health protocols and enjoy ProWine Singapore!