Growing Consumption and Understanding of Wine
Between 2021 and 2025, alcohol consumption in Singapore expected to increase by an average annual growth rate of 2.6%.
Younger consumers are more willing to explore new trends and flavours. Newfound knowledge and interest have shaped their preferences and made them more open.
Burgeoning Online Alcohol Market
Internet retail continues to be the fastest growing off-trade channel for alcohol. This trend is likely to persist with specialty online wine retailers appealing to an internet-savvy consumer base seeking convenience.
New Emerging Export Markets for Wine – Singapore Exhibits Highest Potential
Southeast Asia looks to be the blue ocean for the industry – with Singapore, Vietnam, Thailand, Malaysia, Philippines and Indonesia in the top 10.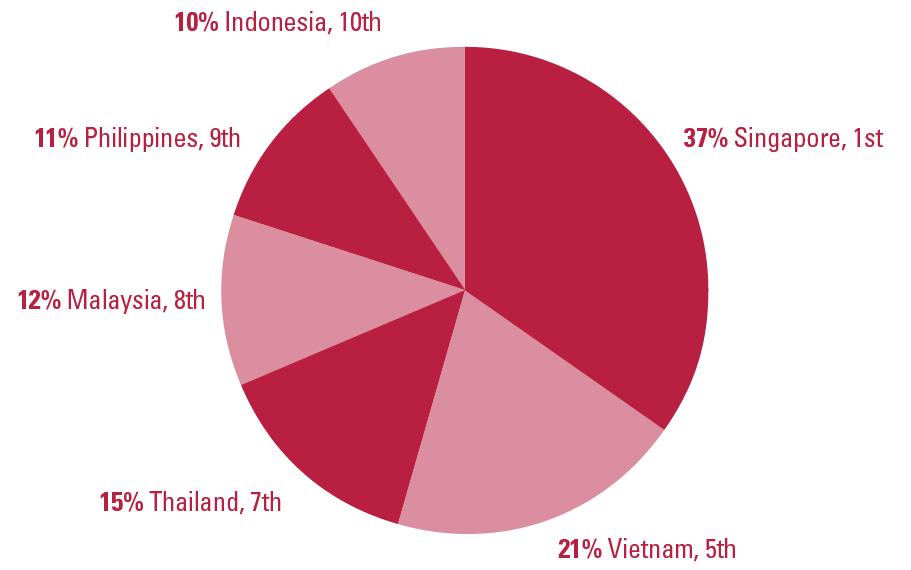 ProWine Singapore 2022 is an Approved International Fair (AIF). This is an endorsement by the Singapore Exhibition and Convention Bureau (SECB) attesting to the quality and international appeal of our show. You will be assured of:
Reaching a significant number of regional and international trade visitors.
Participating in an event that receives marketing support from the Singapore Exhibition and Convention Bureau™ (SECB)) through its website, e-newsletters and press releases.
Being eligible for Double Tax Deduction (DTD) if you are a Singapore-registered company exhibiting in this event and not enjoying any tax relief under the Economic Expansion Incentives Act.
Click here to find out more about AIF and DTD